Ginger Salas
Broker Associate, Team Lead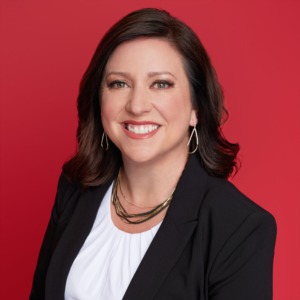 I am Ginger Salas, and I'm the Owner and Team Lead of the Homelove Real Estate Group.  I've been a licensed realtor since 2007, and a resident of the Eagle Springs Community in northeast Houston since 2006. 
 My husband Augie and I have a different approach to the client experience.  The home buying and selling process is intimidating, and we have formed a team that is designed specifically to make it as smooth as possible.  We own a business called Homelove Renovations that operated for several years, offering kitchen and bathroom renovations.  We stopped offering those services to the public in 2018, and began using those resources to prepare our listings for market.  We are able to create a plan that is unique to each home, that places it in the best position to obtain the best possible outcome in the marketplace. 
We also specialize in social media marketing, offering cutting edge photography, videography, and advertising for all of our listings, no matter the price point.  Our goal is to show your home in the best light, to as many potential homebuyers as possible, resulting in the highest price, in the shortest amount of time.  We host awesome open houses, and we have Mega Open House events that include vendors like the Kona Ice Truck!  Our team members work together to either to help you find your dream home, or to get your home sold, and we are dedicated to providing the smoothest of experiences.  We are caretakers by nature and are most content when we know our clients have been represented well, and their expectations have been exceeded! 
 Our favorite days out of the year are those when we are able to give back to our community, by hosting events such as the concert nights at Food Truck Friday in Eagle Springs, or the Rock the Dock and Groves After Dark events in the Groves, and by sponsoring programs at our local schools and sports programs.  We believe that it's important to be active in the creation of the type of community that people will want to move to, raise their families, and call home!
Testimonials
Ginger and her team are amazing. They are super communicative, always very prompt and know their market very well. That is why we will continue to use Ginger and her team for all our future real estate needs! Choose Ginger and you'll be happy you did!

Ellie D
We had an exceptional experience with Ginger Salas and the entire HomeLove Team. They came in and went above and beyond to do the little things to our home to make it stand out from the others. The entire experience was very positive. The communication with Ginger was excellent as was her expertise and professionalism. I would highly recommend her to all my friends and family and will continue to use Ginger Salas for all our future homebuying and selling needs.

Karla C
Ginger and her team at Homelove are absolutely great. You want a realtor that will be your advocate and that you truly feel like is on your side and won't let you settle and that's what you will find. Home buying and selling can take a toll on your patience, but Ginger was great at talking us "off the ledge" more than once and reinforcing that we shouldn't compromise. Shout out to Augie who will get your home ready to sell and make it look like new. They are a great team and a joy to know personally and professionally.

Brian M
Ginger was great to work with and we are very happy that we selected her as our agent. She was very knowledgeable about the market in our neighborhood. She was very responsive in assisting us with our questions and did a great job during the challenging COVID environment. We would definitely choose her again in the future. Her marketing plan for the home with pictures and videos was great.

Mike A